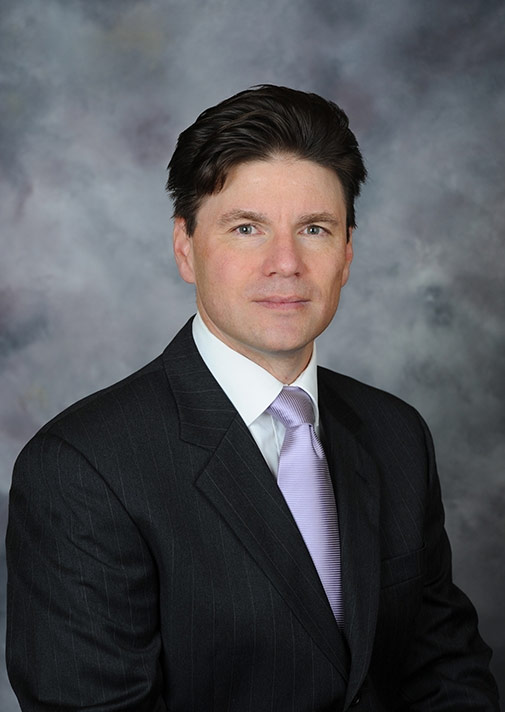 Galen W. Fairchild
Income Partner
Galen Fairchild joined Lennon Miller PLC in October 2018. Mr. Fairchild advises individuals and families in all aspects of estate planning, including tax-advantaged transfers of assets, multigenerational planning, the taxation of trusts and estates, philanthropic planning, the creation and administration of private foundations, and issues relating to change of residence.
He has counseled a broad range of clients, including those with inherited wealth, owners of closely held businesses and international clients with multijurisdictional contacts. In his planning practice, he works diligently with investment advisors, accountants, and insurance planners to ensure a coordinated approach to his clients' needs.
Mr. Fairchild also has broad experience in the administration of trusts and estates. He has counseled both individual and corporate fiduciaries in the performance of their duties and has particular experience with complex estate settlement, both international and domestic.
Education
JD, Western Michigan Univ., Thomas M. Cooley Law School
DES, International Relations, Univ. of Geneva, Graduate Institute of International Studies (Switzerland)
MA, International Relations, Univ. of Kent (England)
BA, History & Political Science, Univ. of Michigan
Civil Activities
Kalamazoo Bar Association
National Ski Patrol, Northern Michigan Region Board Member and Instructor
American Heart Association, Instructor
Atlantic Council
Les Vieilles Maisons Françaises
Friends of Covent Garden
Representative Examples
Prior to joining the law firm, Mr. Fairchild spent several years in Switzerland working in Geneva's community of international organizations and consulting firms where he advised stakeholders on a range of political and economic matters. Representative examples include:
The relative importance of conflict management technique over impartiality as a determining factor in arbitrations of international and intra-state conflicts
Capital market liberalization in neoclassical theories of globalization and emerging market instability
21st century population dynamics and the influence of non-state actors on norms for international migration, and international data transfers and information governance issues
Clients who have benefited from Mr. Fairchild's representation often comment on this added dimension of experience that Mr. Fairchild brings to protecting and preserving his clients' assets.
Personal Life
Born and raised in Michigan, Mr. Fairchild enjoys travel, classic films, music, opera, and ballet of the baroque and classical eras, golf, and skiing — frequently spending unfilled weekends helping injured skiers as a member of the National Ski Patrol and visiting family in Northern Michigan.