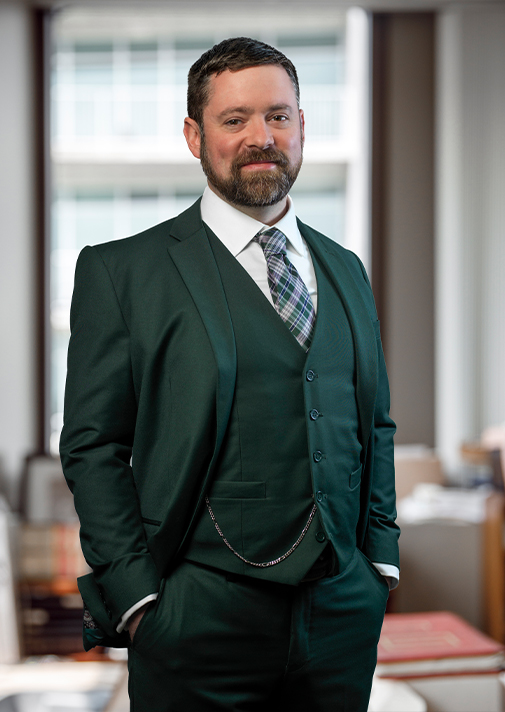 Matt Zwart
Associate Attorney
Matthew Zwart joined Lennon Miller PLC as an attorney in October of 2022. Matthew is a firm factotum and problem solver, smoothing the path for the litigation team by tackling novel issues of commercial litigation. Matthew is committed to bringing high value to his clients and is invested in securing positive outcomes for each one.
Matthew was raised in Kalamazoo. He enthusiastically enjoys board games and pub trivia. On occasion he sings baritone in the church choir. He is an Eagle Scout. He has a class A CDL and is thus part of that select group of attorneys who can also drive a semi-truck.
Education
Loyola University Chicago, Chicago, IL, Bachelor of Arts in the Classics, Latin Minor
University of Miami School of Law, Coral Gables, FL, Juris Doctor, Cum Laude
Community Involvement
Kalamazoo Abraham Lincoln Institute – Board of Directors
Matthew is thrilled to help the Institute in its mission to enrich the cultural life of Kalamazoo through the dissemination of local history; he encourages anyone with an appetite for history and a love for Kalamazoo to take an interest. Kalamazoo Abraham Lincoln Institute
Kalamazoo Central Mock Trial Team – Coach Matthew assists in coaching a highly talented group of K-Central students, who continually succeed at the highest levels of competition.